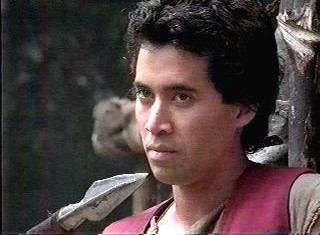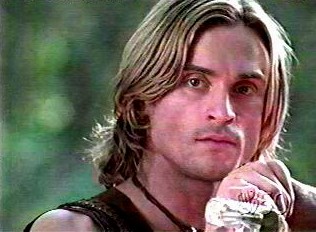 News Updated: 21 February,2002
Web Site Stuff
It has come to my attention that this site gets shut down by the host server "Tripod", on a regular basis, due to the large amount of hits it receives each day. I have taken steps to correct the problem, however I'm in the process of deciding if I should keep this site or delete it all together. Not including the Daniel Goddard Appreciation Site.
For now, I have switched the site from Tripod's free service to Tripod Pro, which means more bandwith, disk space and no ads. The cost is not a big deal, I enjoy having the site and I love the show, but yes, I'm in need of some encouragement to keep the site going! If you have an opinion and would like for your opinion to count, click the button below, your comments are appreciated and will remain private.
---
BeastMaster Season 4
I have received numerous emails asking the status of BeastMaster's 4th season.
I have heard reports of there being a 4th season as well as not.
I emailed my local WB station, and was told they are going to renew it.
As soon as I hear something definitive and official, I'll let you know.
Many of you have asked what you can do to help.
I suggest letting your local WB station know via email or postcard,
that you would like to see the show return.
In addition, send a postcard to Alliance Atlantis and Tribune Entertainment
at the address' below, and let them know as well.
*Thank you everyone for asking!
BeastMaster
Alliance Atlantis
121 Bloor St.
East Suite 1500
Toronto, Canada
M4W 3M5
BeastMaster
Tribune Entertainment
5800 Sunset Blvd.
Los Angeles, Ca. 90028