Marjean Holden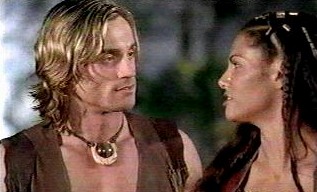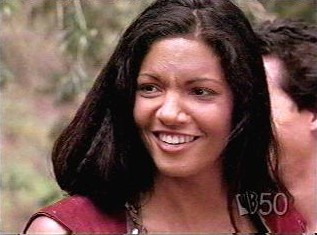 Marjean Holden was raised in Vail, Colorado, where she became interested in acting at the age of nine. After performing in nearly every school play or musical, she went on to study Television Producing and Directing, first at Northern Arizona University and finally at Arizona State University.

Marjean's many feature film credits include John Carpenter's Vampires, Steven Spielberg's The Lost World, John Leonetti's Mortal Combat: Annihilation, Jan DeBont's Speed II: Cruise Control and Steven Cromwell's Philadelphia Experiment II. Marjean's film debut was in the cult hit Bill and Ted's Excellent Adventure, for director Stephen Herek.

On television, Marjean played the series regular role of Dr. Chambers in the Babylon 5 spin-off series Crusade. She appeared in the television movie Babylon 5: A Call to Arms, and guest-starred in many of television's most popular series including La Femme Nikita, Star Trek: Deep Space Nine, The Steve Harvey Show, JAG, Suddenly Susan, Pacific Blue, Tales From the Crypt, Hangin' with Mr. Cooper, In the House and The Fresh Prince of Bel-Air.

Marjean recently completed filming the television movie Code Red: The Rubicon Consipiracy, directed by Ian Gilmore, in which she plays a Marine lieutenant on a mission to defuse a nuclear bomb.

Marjean currently splits her time between Los Angeles and Australia.

Visit Marjean's official site.