Daniel Goddard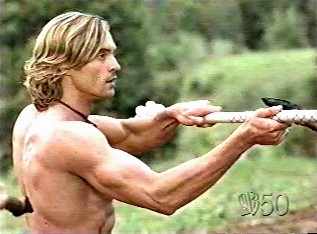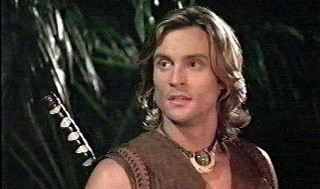 Daniel Richard Goddard was born in Sydney Australia, August 28, 1971, the younger of two children.
Attending the University, Daniel pursued a degree in Finance, before his final year, he decided to leave and attend the Ensemble Actors Studio. Early in his career, Daniel performed in local theatrical productions before landing his first major television role as "Eric Phillips" on the popular European primetime soap opera "Home and Away". Daniel quickly won recognition as one of Europe's biggest heartthrobs.
Desirous to further his career, Daniel moved Los Angeles virtually unknown and having to start over, it was a difficult transition.
Daniel began doing commercial modeling, appearing in print ads for Calvin Klein underwear and Dolce & Gabbana sunglasses. After only two years Daniel won the role as "Dar the BeastMaster".
Daniel's exceptional good looks, incredible physique, impressive acting skills, and mannerisms made him perfect for the part. To prepare for the series, he underwent rigorous martial arts training as well as extensive training with animals.

Daniel enjoys chess, music, reading non-fiction, boxing and kickboxing. Driven by a fascination with human motivations, he enjoys reading philosophy and psychology. His background in Economics has also stimulated a continuing interest in watching the stock market and picking investments.

Recently purchasing a home, Daniel resides in Los Angeles, when not filming in Australia.