Monika Schnarre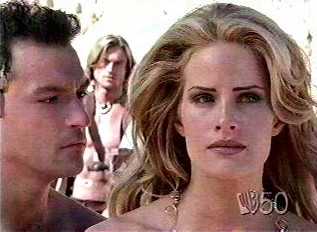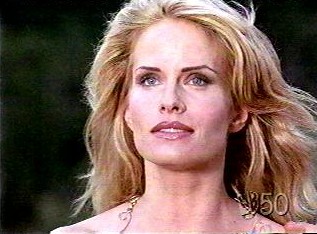 At fourteen, Monika was the youngest ever to win the prestigious Ford Modeling Agency's Supermodel of the World competition. By fifteen, she was the youngest ever to have appeared on the cover of American Vogue and in the pages of the coveted Sports Illustrated swimsuit issue.

After five years of a short but remarkable career, Monika left modeling, finished high school with honors and moved to Los Angeles to pursue an acting career. "Modeling was something that I just fell into -- it wasn't my main goal in life and I felt that I had accomplished everything I would in that area. I wanted to move on and prove that I could make it in another industry -- one that I was more passionate about."

Prove it, she did. Not long after arriving in Los Angeles, Monika landed the lead role of Ivana in the daytime soap The Bold and the Beautiful and has since appeared in countless other television shows, including Caroline in the City, Total Recall, The Addams Family, Dead Man's Gun, Gene Roddenberrys Earth: Final Conflict, The Adventures of Sinbad and many more. She also appeared in a cameo role opposite Arnold Schwarzenegger in Junior and starred opposite Mimi Rogers and Anthony LaPaglia in the popular art house film Killer.

Monika enjoys hiking, photography and 'fixing up' her cabin in Northern Ontario Canada. Her motto is, "I want to enjoy life. When acting no longer brings me happiness, I will move on. But for now, I'm living my dream."


Monika's bio is courtesy of the Official BeastMaster Site.
This site, original artwork and screen captures are owned and mastered by Pink Hearts
Please ask before coping any of the images.
BeastMaster and all images are © 2001-2002 Tribune Entertainment All rights reserved.
Proud to be listed at the Official BeastMaster Site.