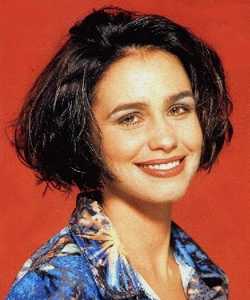 Australian born Talsma Walton reprises the role of "Caro" in episode #312 The Hunter.
Tasma appeared in Season 1 The Burning Forest, Season 2 Ghosts Of The Forest and Xinca.
Tasma is best known for her portrayal of Dash McKinley, a police officer in the Australian drama "Blue Heelers". The series follows the professional and personal lives of the uniformed police of outback. Tasma shaved all of her hair for the role.
Tasma's acting credits include:
Movies
Subterano (2001)
Fistful Of Flies (1996)
TV Series
Blue Heelers (1996-1999)
Home And Away (1995)
The Secret Life Of Us (2001)
Able To Leap Tall Buildings (2000)
Echo Point (1995)
Salutary Lessons (1995)
Home And Away (1988)

Tasma's interests include swimming, reading and writing scripts.
Click on the image to enlarge it.