Steven Grives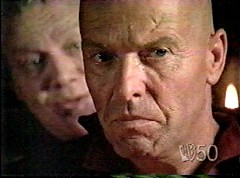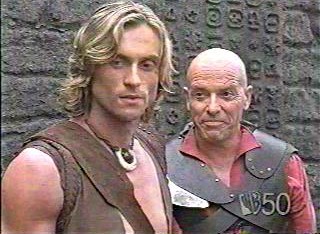 Steven Grives' career began on the stage and on television in the U. K. His early TV credits include Danger UXB, Granada's Crown Court, Chips With Everything, Pride and Prejudice, Softly Softly, The Brylcream Boys for the BBC, as well as Sandbaggers and The Flambards for Yorkshire Television. His television credits in Australia include Mission Impossible, Time Trax, Water Rats, 20,000 Leagues Under The Sea, Flipper, Dingles Downunder for Yorkshire TV, Tales of the South Seas and Meteorite.

Among Grives' numerous film credits are Nightmare On Elm Street V, Dangerous Game, Highlander II, Winds of Jarrah and The Wizard.

His long list of U.K. theater credits include Camelot at the West End's Drury Lane, The Undertaking at the Fortune, The Old Ones at The Royal Court, Wren at The Mayfair, Othello, Much Ado About Nothing at The Royal Exchange, Westside Story, Sleuth, The Rivals and Hamlet.

Steven is wrapping up production of the motion picture adaptation of the children's cartoon "Scooby Doo". A mixture of live action and animation, and starring Freddie Prinze, Jr. and "Buffy the Vampire Slayer's" Sarah Michelle Geller.